Posted by Gensace Tattu on Feb 2nd 2023
IMARS MINI: Easier care for your batteries
How does it become easy and simple? Look to IMARS mini, the answer is here. As the compactest size charger, weighing only 64g, it frees up more energy and space for your power system.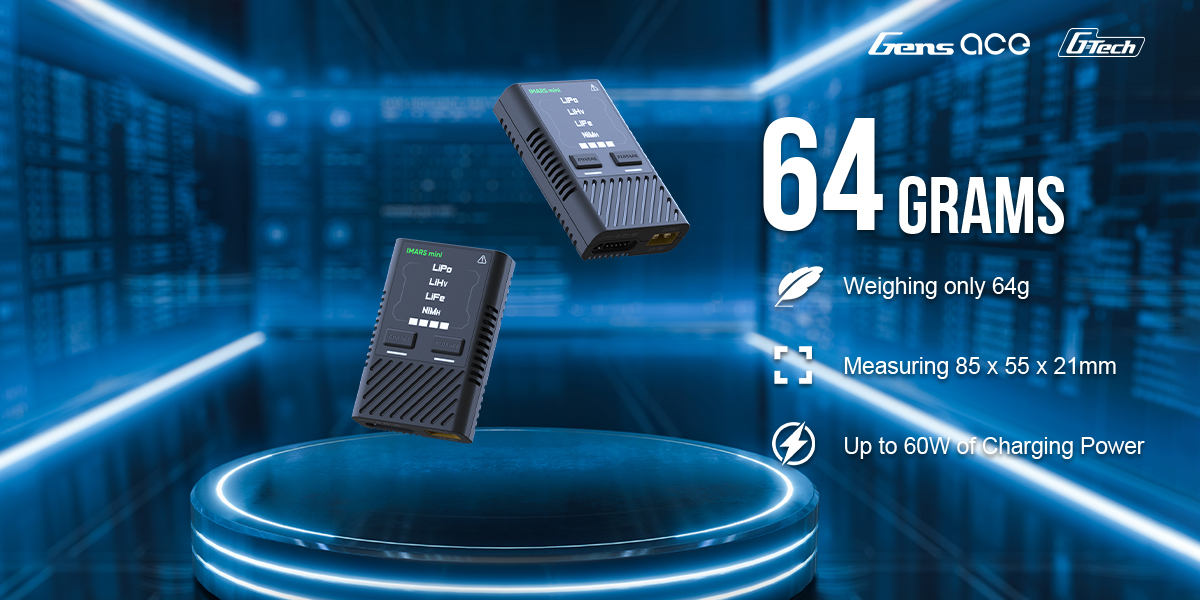 IMARS mini charger is the first member of the G-Tech smart ecology system created by Gens ace, which can not only charge the G-Tech smart battery, but also compatible with normal Lipo batteries on the market. When the Gens ace G-Tech battery is connected to the IMARS mini charger, the charger will automatically identify the battery type, voltage through the smart balance connector, and charging current recommended by the battery manufacturer. The charger will start charging in 5 seconds automatically after G-Tech smart battery is connected.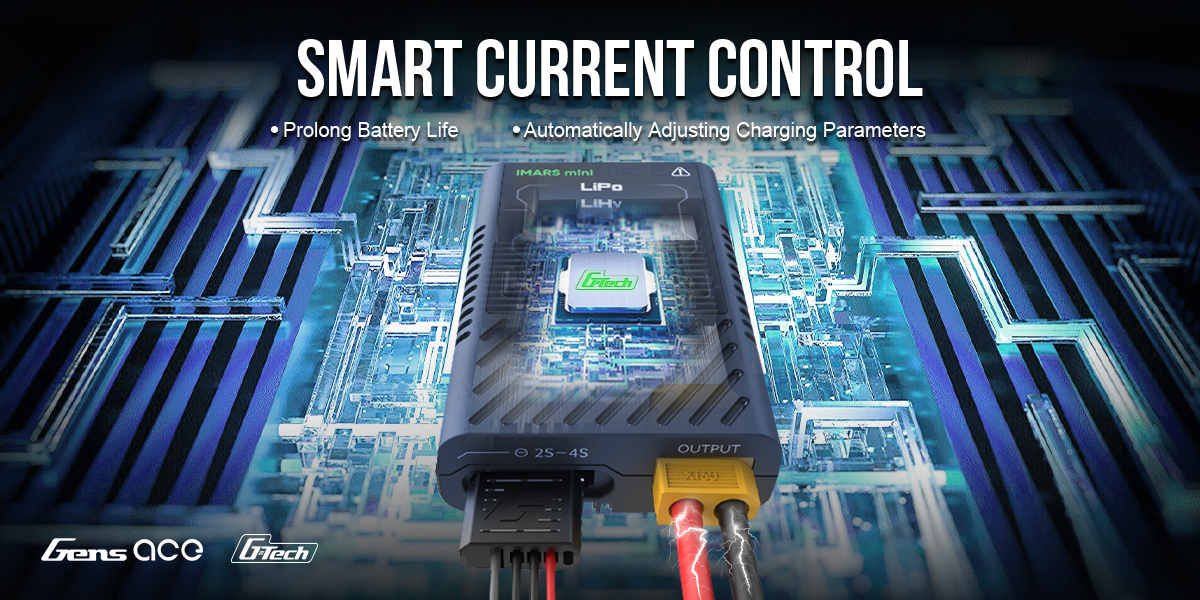 For non-smart batteries, it's necessary to manually select the battery type and the required working mode to get it started. The charger can intelligently adjust the charging current according to the charging voltage flow of the battery, this is the best value automatically adjusted by the charger according to the reality of the battery.
The maximum charging power of the IMARS mini is 60W and the maximum charging current is 5A, and it can charge 2-4S LiPo, LiHV, LiFe, and 2-12S NiMH batteries. It is also the smallest and has a storage function charger, solving the possible situation when the battery storages with overvoltage, full power, low power, etc., to maximize protect the battery, allowing you to leave your worries behind.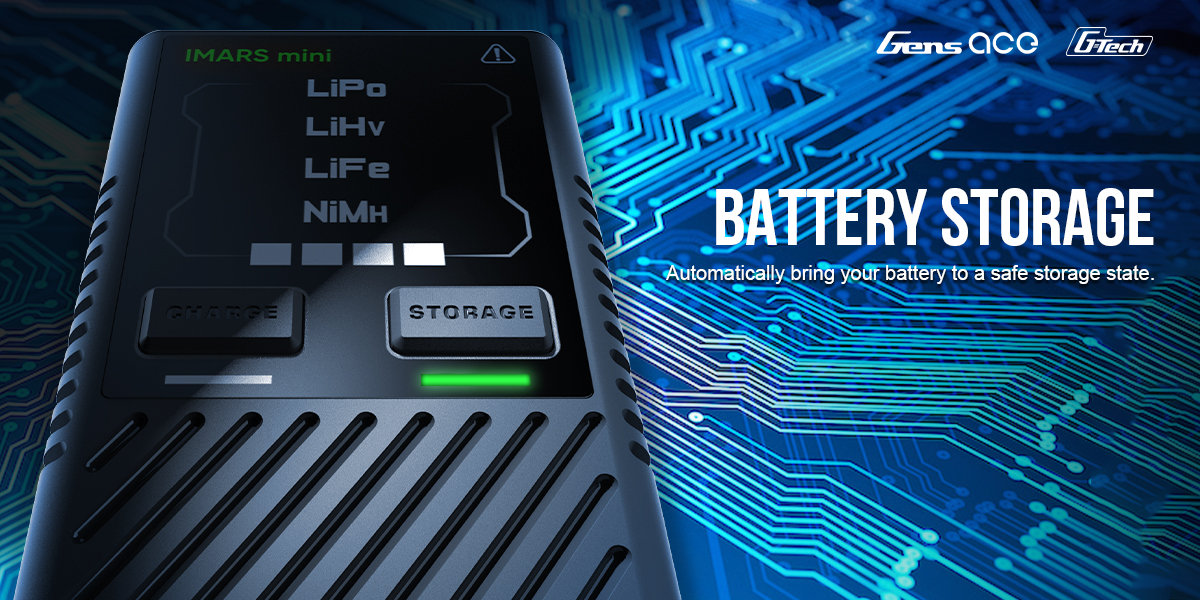 The new lightweight design increases the balance connector's durability. The input port is a convenient USB-C with protocols including QC/PD/BC1.2/USB-C V1.4/SDP/CDP/DCP/Apple 5V/2.4A (Does not support 5V/1A adapter input). Gens ace offers you 2 packaging options, one with a power supply adapter and one without in an eco-friendly box, they both have XT60-T adapter / XT60-EC3 adapter.
Learn more on the MINI product page: https://genstattu.com/gens-ace-imars-mini-g-tech-usb-c-2-4s-60w-rc-battery-charger-with-power-supply-adapter-and-adpter-cable-us/
For the EU version, please click on: https://www.gensace.de/gens-ace-imars-mini-g-tech-usb-c-2-4s-60w-rc-battery-charger-with-power-supply-adapter-and-adpter-cable-eu.html