Posted by Gensace Tattu on Oct 16th 2022
From October 18 to 20, 2022, the big drone gathering - INTERGEO - will take place in Essen, Germany.
INTERGEO is the world's leading trade fair for geodesy, geoinformation and land management conferences. There will be more than 700 exhibitors, many professional visitors, purchasers and market experts attending the show to discuss the latest technologies and challenges.
Tattu Battery will also participate in the conference, exhibiting our new NMC811 high energy density battery, NMC532 high voltage fast charging battery, smart battery for drones and self-developed charger, etc.
Tattu Booth:
Time: OCT.18-20, 2022
Booth: H2.002, Hall 2
Location: Essen, Germany
Tattu NMC811 high energy density battery
Tattu Charger TA3000
Tattu Drone Charger - TA3000: This is a dual-channel intelligent charger, which supports charging, fast charging, maintenance, storage, and discharging functions.
Automatically recognizes the parameters of the smart battery, supports the one-button start of charging and discharging, and can perform charging and discharging functions without manually setting parameters.
At the exhibition, Tattu Team will also bring 50C high discharge rate battery solution, 4.35V, 4.4V, 4.5V high voltage battery solution. Welcome to visit us, we are looking forward to communicating and sharing with you.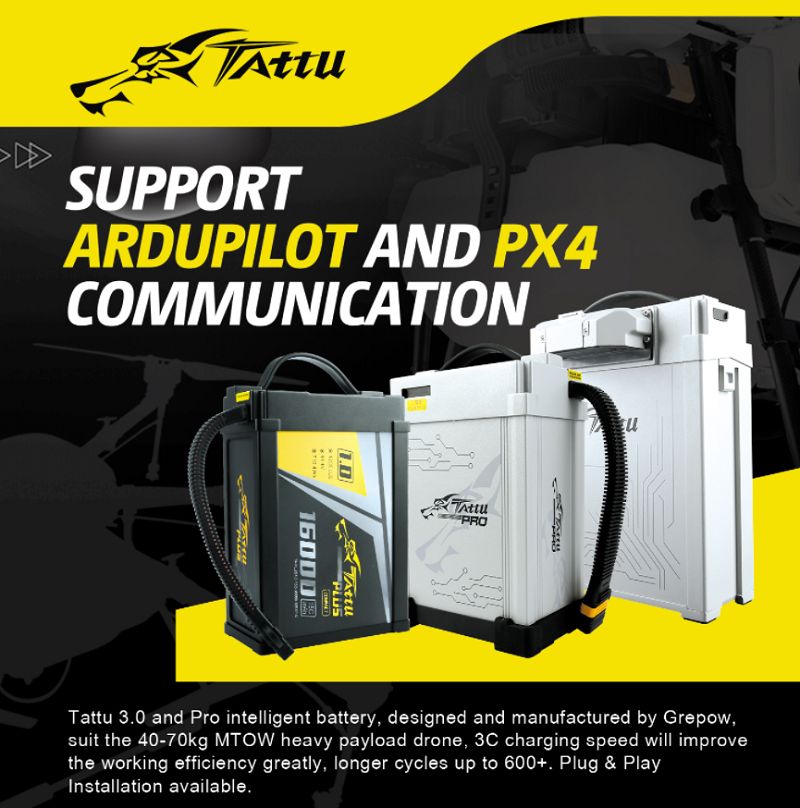 Smart Drone Battery Series: Tattu 3.0, Tattu Pro, Tattu Plus Compact Version
This year, the INTERGEO conference reflected the theme "Inspiration for a Smart World" in all the aspects, with a strong focus on the digital twin: 3D city models, BIM in surveying and digital urban planning. With over 500,000 event website users and more than 16,000 visitors from 92 countries, it is one of the leading platforms for global industry dialogue covering a wide range of areas, from surveying, geoinformation, remote sensing and photogrammetry as well as complementary solutions and technologies.
We believe this platform will allow us to touch more new and innovative products and technologies. To experience Tattu products or to communicate with us, please feel free to stop by the Tattu booth. Tattu Team looks forward to meeting you.
For more information about the show, please click on the official report: https://www.hinte-messe.de/media/docs/intergeo/2022/INTERGEO_report_2022_web.pdf
Tattu EU Official Web: https://www.gensace.de/